Sail Away
I see pattern…
…on the inside of some GAP men's shorts!
I worked tonight at my lovely GAP job.  I was putting out some new men's summer shorts and noticed the inside had a lovely sailboat pattern paired with a stylized dot pattern!  First off I love the colors.  The Mint being my favorite!  And then you add sailboats!?!?  What a spectacular choice.  These patterns me wanna sail away! Enjoy!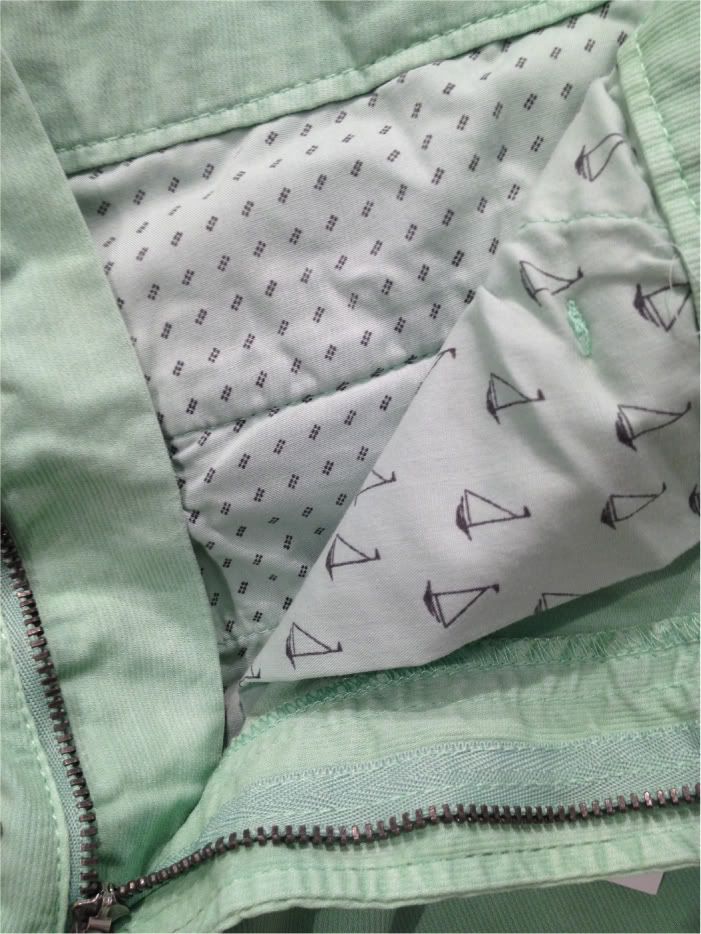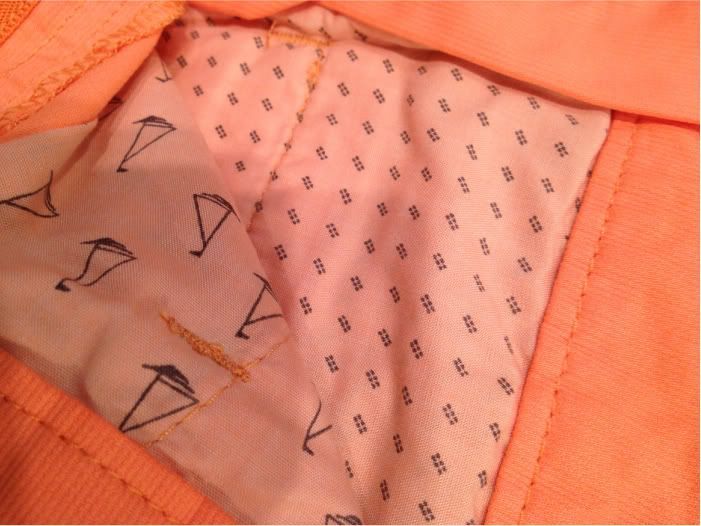 Tie Me Up
i see pattern…
…on men's neckties!
Another great find from my mom's house.  All of these patterned fabrics that are quilted together are actually men's neckties.  Someone at some point took these old ties and sowed them together to make a lovely wall hanging that I am totally stealing from my mom one day!  :)  She found this wall hanging at an antique shop, so there is no telling what year these patterns were designed.  There are some amazingly interesting trends going on.  My fave is the print with tigers on it.  And the Geo's are fabulous!