Shoc-a-lots
I see pattern…
…on chocolate bars!
My husband and I went to the Sonoma/Napa area for our 1 year anniversary last weekend!  The trip was awesome!  We love wine country!  More pics to come of the beautiful country side.  But for now, I wanted to quickly share these chocolate bars that had the cutest patterns on the packaging.  I saw these at The Sonoma Cheese Factory where we ate lunch the first day of our trip.  Great place to eat lunch if you are ever in Sonoma!  Unfortunately, I did not get to try any of the chocolate, but i am sure it is amazing.  A good package design always makes whatever is inside better, right!?  The company of the chocolate bars is called Seattle Chocolate.  Check out their website here.  This is a great place to find a unique Father's Day gift.  Anyway, just another place that pattern can land!  :)  Enjoy!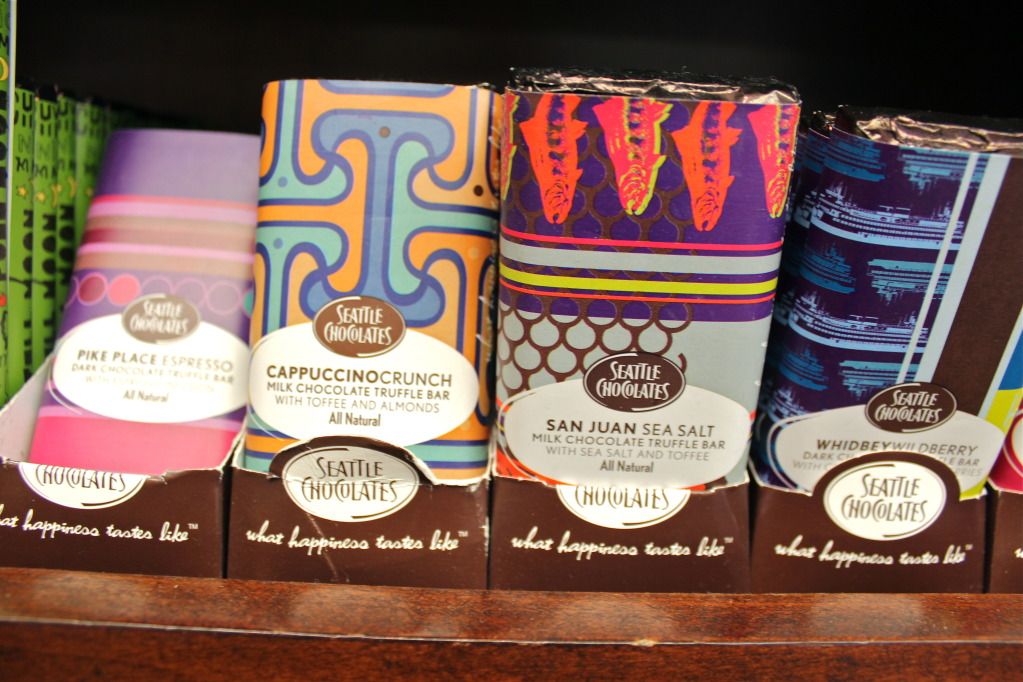 in the package design… TOPSHOP Makeup!
Hi there,
TOPSHOP is coming out with a make up line!  And the Graphic Designers behind this project did a fabulous job with the Package Design!  I love the simple black & white dotted and striped patterns!  They did a great job at matching the design to TOPSHOP's already established look that you can see on their website.  Great job!  Love it!